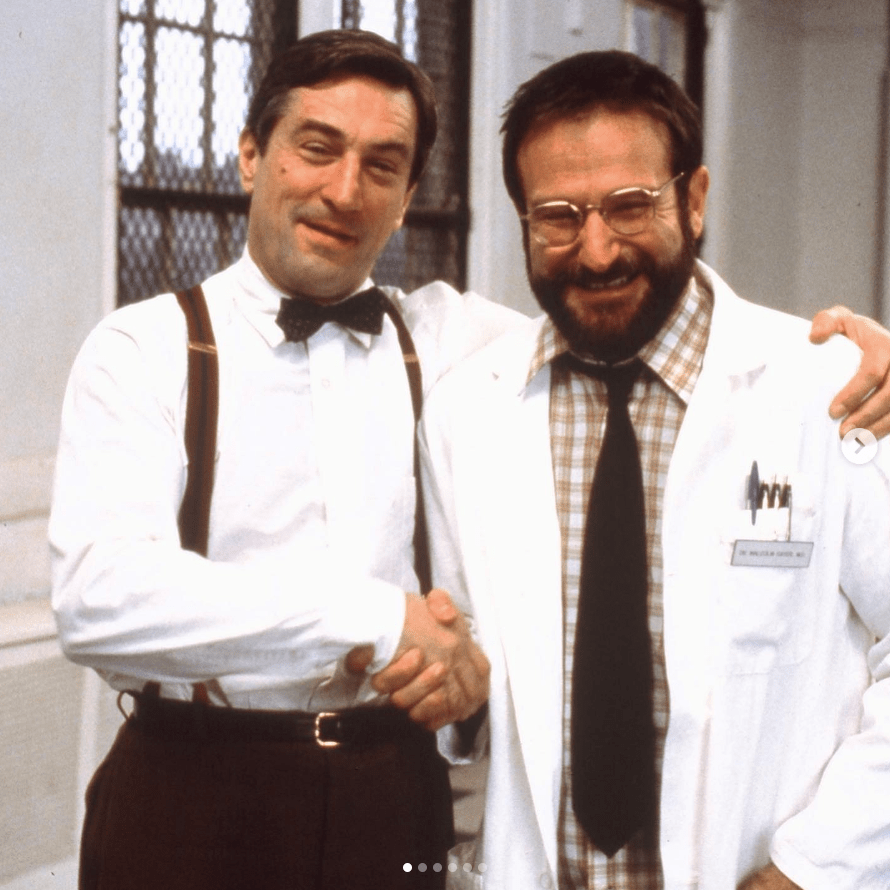 Awakenings, Featuring Robin Williams and Robert De Niro
The 1990 film based on the book Awakenings is available to watch on a number of streaming services.
Directed by Penny Marshall, and starring Robert De Niro and Robin Williams, the film marked the beginning of a lifelong friendship between Oliver Sacks and Robin Williams.
Awakenings was nominated for three Academy Awards, and whenever we watch it, we are reminded of how beautiful the sets and cinematography are, and how very movingly the Awakenings patients' stories are told. And if you watch closely, you will spot many other extraordinary actors, including John Heard, Ann Meara, Judith Malina, Julie Kavner, Bradley Whitford, and the great Dexter Gordon.
Find out where to watch. Photo courtesy of Sony Pictures